Get smart, reliable communications anywhere and everywhere on the school premises
Instant Communications that's best in class!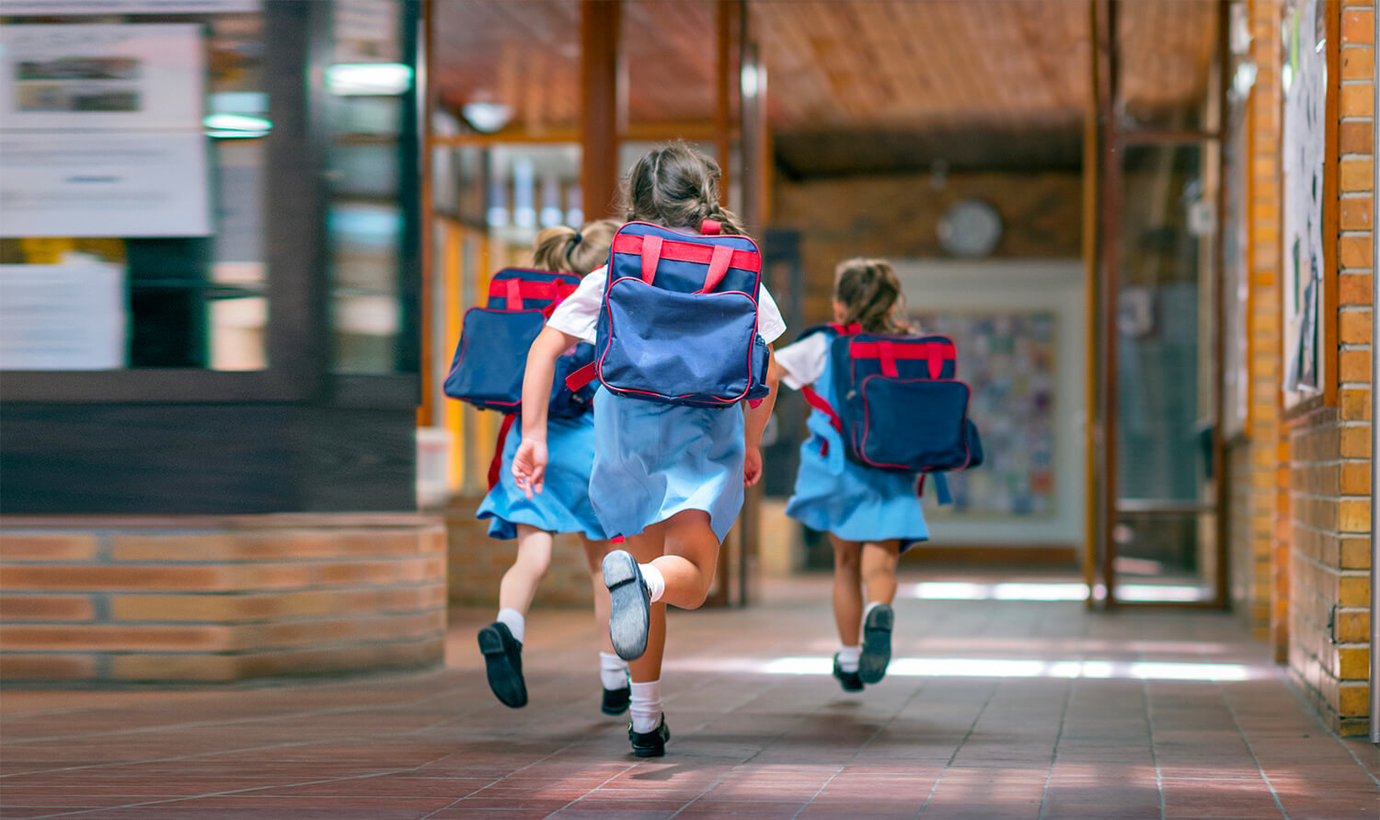 Managing a school's physical environment, people and policies can be challenging. For smaller Primary and Secondary schools and small colleges, reliable communication for front entrance wardens, security and staff members is of vital importance. Hytera's professional radios provide high-quality sound and are the perfect solution for those working inside and outside the school premises. Instant communications are essential in the event of any incident. Whether that be a medical incident or something more serious that requires immediate evacuation, professional walkie-talkies make communication instant and allow team members to connect via one single channel or multiple channels.
When choosing the best two-way radios for schools there are several things to consider. The size of the school or campus may require a certain type of two-way radio. Larger sites will need more powerful two-way radios to make sure members of staff can always be contacted.
A two-way radio with a long battery life is essential for teachers and other members of school staff. This allows the radio to be carried around for long periods of time before needing to be recharged. Radios can be assigned their own specific caller ID to allow for private conversations between units. Also with the recent Covid pandemic, the radios can be the natural, socially distancing tool that makes it far easier to manage some of the guidelines schools will have in place to try and help keep infection rates down. Even though we have gone back to being allowed to mix, and this includes schools – the government guidelines talk about contingency plans and stepping measures up and down should there be a significant rise in infections. So having radios for communication makes this far easier to achieve – and achieve quickly.
How do you need to communicate?
Onsite communications: Security issue notifications, alerts and messages can be communicated inside and outside the premises for maximum impact.
Offsite communications: staff can take their walkie talkie devices to stay connected during school field trips or outings.
Benefits of professional walkie talkie radios for small schools, colleges and centres:

To ensure Health & safety standards are met for students, staff, and visitors.

Access control for visitors and deliveries

On-site security responsibilities can be done via group alerts for students, staff, visitors, assets, and buildings.

General site Facilities and Maintenance.

Managing Sports and other Non-Academic Activities

Coordination of School events like Fairs, concerts, and Sports days

Emergency communications, e.g. fire evacuation marshalling.