Hytera Showcases Latest LTE-PMR Solution at IWCE
Hytera opened its show floor to a full crowd and showcased its latest LTE-PMR convergence portfolio at the International Wireless Communications Expo (IWCE) 2017 in Las Vegas on March 29th.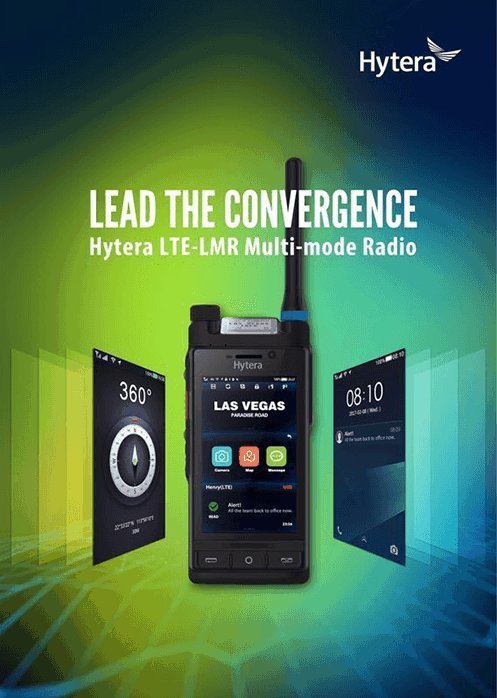 The Hytera LTE-PMR portfolio comprises of cutting edge multi-mode radios, fully integrated infrastructure and management software, leading the convergence to a single, intelligent device that traverses technology platforms.

Powerful features & customer-friendly migration

The Hytera LTE-PMR portfolio provides seamless roaming, with devices capable of switching automatically from PMR narrowband for voice or data transmission to LTE broadband frequencies for data requirements. Hytera's solution also offers a smooth migration of your networks, which gives organisations a path to upgrade from narrowband systems to broadband-based technology in a customer-oriented way.
Large crowds at the stand

This ground breaking product line raised intense interest from the exhibition visitors. Hytera organised a dedicated seminar for dealers and channel partners to share in-depth technological knowledge, with customers being able to demonstrate the product capabilities for themselves.



Continuous product innovation
As well as the multi-mode device, the newly developed infrastructure including the Hytera integrated base station (shown above), a powerful, efficient and flexible unit showcases the continuing drive for innovation, positioning Hytera as the industry's leading manufacturer of LTE-PMR terminals and infrastructure. The Hytera LTE-PMR solution will be a viable choice for critical communications from narrowband to broadband and will be available in the UK region with both DMR or TETRA options within the next few months.