Noise Cancellation – How To Hear Clearly In A Crowd
In certain situations, you need a radio that can deliver crisp sound, even in the most crowded places. The noise from a crowd can be overwhelming, and it's very frustrating if your team can't hear a word you are saying through your radio. Thankfully, we supply two way radios that have noise cancellation, so that even if you are battling against the loudest and craziest crowd, your team can still hear crucial instructions.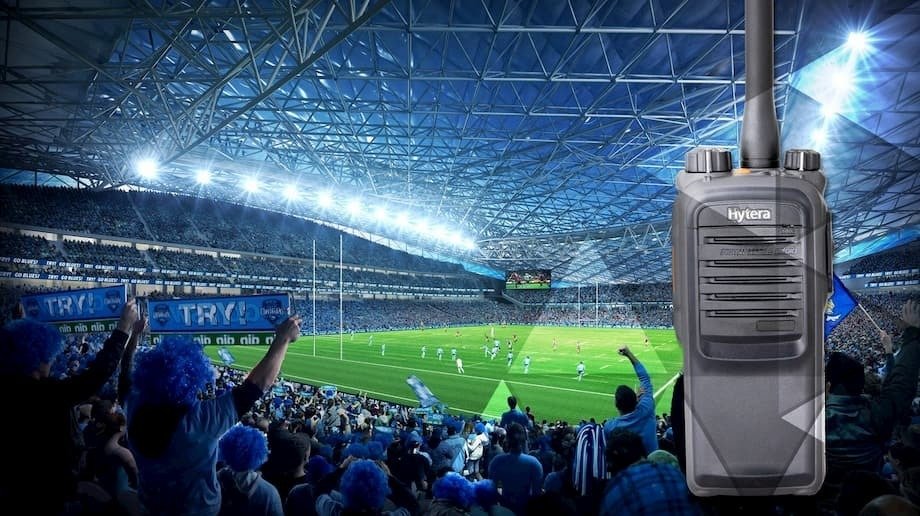 Noise cancellation radios are used in all sorts of places including stadiums, festivals and also oil rigs, which can get very noisy. It's important that workers on oil rigs can hear instructions clearly over background noise, so that everyone can be kept safe and understand instructions.
Stadiums need digital radios to hear security staff over the noise of the crowd. Analogue radios can get quite noisy with the static in the background, and they aren't able to clear out background noise. In these sorts of situations, when crowds can get out of control, you need a radio you can rely on. If security staff can't communicate properly, chaos can ensue.
You can imagine just how noisy it gets in some crowds, such as football cup finals and when world famous artists are playing gigs. You may not be able to control the noise of the crowd but you can control what people hear through your radio, so that no matter how loud it gets, instructions can still be heard.
Digital radios have the advantage over analogue in these sorts of situations because you can cancel out background noise through the terminal. We often demonstrate this to our customers by using our radios next to hairdryers, proving that they work perfectly, even with loud background noise. Analogue radios are limited by clarity of voice as well as range, and noises in the environment can interfere and disrupt the signal and lower the voice quality significantly.
The AJ Bell Stadium in Salford uses PD705 radios for around 70 members of staff that work within the stadium including security catering and car park staff. Obviously in a stadium that regularly has sold out games, noise cancellation is crucial. They also wanted radios that are able to provide excellent transmission quality wherever they are in the stadium.
Ruth Steenson from AJ Bell Stadium says 'It's imperative to have reliable comms in a security set-up. Peoples' lives are at risk. The Hytera solution implemented by Pennine has not only provided us with cost savings to pass on to the rest of the business, but has also given us a multi-channel comms solution that is easy-to-use, lightweight, and reliable.'
We work with a lot of businesses where clarity of voice is so important. When instructions need to be given out in high pressure, stressful and potentially dangerous situations, there's no room for error. Communication needs to be unbroken, clear and extremely reliable. Not hearing a message correctly can cause safety issues, lowered productivity and it can also waste valuable time and money.